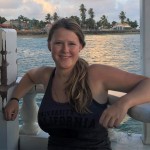 Elisabeth Earley (AY 2018-19)
Elisabeth Earley is a senior at UC Berkeley from Paradise, California. She will be graduating in May 2019 with a B.A. in Political Science and a minor in Spanish. Her research interests focus on citizen perceptions of legitimacy of the state, trust in institutions, and attitudes towards corruption, primarily in Latin American countries. She has a particular interest in research design and quantitative methods with a focus on survey experiments. She intends to pursue a PhD in Political Science with the intention to teach at the university level. Aside from her academic interests, Elisabeth also enjoys playing soccer, learning languages, reading and going on picnics.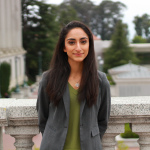 Leila Hooshyar (AY 2018-19)
Leila Hooshyar is a junior from Morgantown, West Virginia pursuing a B.S. in Society & Environment and a B.A. in Political Science at UC Berkeley. Her interests include state building and assessing the strength of political institutions in mitigating conflict and confronting complex problems like climate change and civil strife. Leila's prior research experience covers areas as broad as the global waste trade with a focus on e-waste trade in China and Ghana, as well as the consensual or non-consensual basis of civil and military interventions over time. Here at Berkeley, Leila serves as the Vice President of UC Berkeley Model United Nations, where she actively oversees and cultivates members' professional development and skills in debate. After Cal, Leila hopes to spend a couple years working at a political think-tank or other research institution and then possibly pursue a J.D. Ph.D. program later on.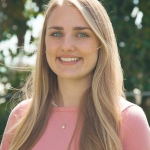 Maggie Hodgins (AY 2018-19)
Maggie Hodgins will be graduating in May 2019 with a B.A. in Political Science. She currently supports UC Berkeley's Office of the Chancellor, ensuring smooth operations and quality services. She's interested in the intersection of modern technology and personal data, focusing on how laws and norms safeguard privacy. Maggie intends to pursue law school with hopes to work for the Federal Trade Commission to develop and implement policy on privacy and data security. Maggie recently took up a knitting hobby and enjoys the benefits of it's meditative process.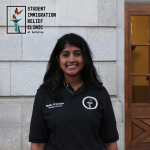 Madhumitha Krishnan (AY 2018-19)
Madhumitha Krishnan is a sophomore pursuing a B.A. in Political Science and History. Her interests include studying comparative law, political institutions in the developing world, and Eastern European and South Asian politics. She has previously done research regarding immigration law and Latin American political structures with the Center for Gender and Refugee Studies at  the UC Hastings School of Law.  Aside from research, Madhumitha is involved with the Berkeley Political Review and the Student Immigration Relief Clinic. She hopes to one day attend graduate school and obtain a JD and a PHD.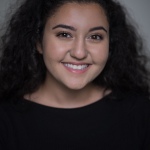 Jenail Mobaraka (AY 2018-19)
Jenail Mobaraka is a junior from Palmdale, CA pursuing a B.A. in Middle Eastern Studies and Political Science with a minor is Human Rights. Her interests include the dynamics between majority and minority religious communities in the Middle East, the relationship between political stability and human rights abuses, and women's  involvement is local politics. At UC Berkeley, she serves as the External Executive Director of the Middle Eastern North African Recruitment and Retention Center, as well as President of Students Organize for Syria. After graduating she hopes to attend graduate school and work in the Middle East.
Ashwin Ramesh (AY 2018-19)
Ashwin is a sophomore hailing from Voorhees, New Jersey. He intends on pursuing a B.S. in Business Administration and a B.A. in Political Economy. His interests lie in voter behavior, identity politics, and issue framing. Previously, he has worked on a Congressional campaign and contributed research towards some of the aforementioned areas at the University of Pennsylvania under Professor Daniel J. Hopkins. In his spare time, Ashwin loves to focus on his passions in music, film, and sports. Following graduation, he hopes to explore the intersection between the entertainment industry and politics.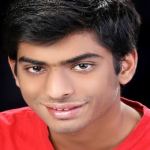 Rudraveer Reddy (AY 2018-19)
Rudra is a junior pursuing a B.A. in Political Economy. He is an international student, hailing from Mumbai, India. His interests include criminal law and politics, especially in South Asian countries. He has worked in a law firm fighting criminal law cases for underprivileged members of India. Besides research, Rudra writes for the Berkeley Political Review and is a member of UC Berkeley Model United Nations. He hopes to attend law school in the near future.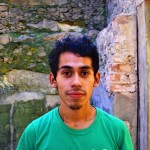 Hugo Santiago Vazquez (AY 2018-19)
Hugo Santiago is a junior pursuing a B.A. in Legal Studies with a concentration in international law. Santiago's interests include learning how to use legal institutions to harness accountability across governments and people. Santiago's previous experiences include living in four different countries, building foreign language acquisition skills and mediating cultural differences in the work force. Here at UC Berkeley, Santiago has competed on the Speech Team, worked as a translator at asylum interviews and collaborated on research projects at the Human Rights Center at Berkeley Law. Santiago hopes to one day apply his research skills in law school and a career as a Foreign Service Officer.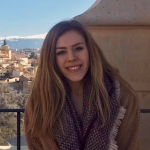 Emma Soldon (AY 2018-19)
Emma is pursuing a B. A. in Political Science with a specialization in American politics. Her senior honors thesis focuses on the question, "Why no socialism in the United States?", which has been a biting concern in comparative social science for decades. Specifically, Emma analyzes her hometown, Milwaukee, as an intriguing deviant case, given that it was governed by Socialist mayors for 40 years in the 1900's. This project was inspired in part by Emma's summer internship in the Milwaukee mayor's office. Since then, Emma has interned for Congressman Mark Pocan (WI-02) and served as a research assistant for David Collier, Chancellor's Professor Emeritus in Political Science. She hopes to graduate in May and attend law school next fall.