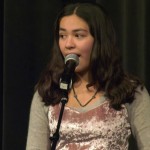 Sofia Abramsky-Sze
Sofia is a second-year majoring in Psychology and minoring in Public Policy. She is interested in the intersection of mental health and public policy, especially in relation to gender-based violence and international humanitarian aid. Her research interests concern community-wide trauma, the psychological consequences of forced migration, and systemic violence against women and children. In the past, Sofia has worked on legislative policy at the state and local level. In the future, she plans to attend graduate school and work as a clinical psychologist. Outside of her academic pursuits, she enjoys cooking vegan food, spending time with friends, and going to concerts.
Nadia is a fourth-year international student from Kuwait who is majoring in Media Studies and Political Science, with an emphasis on international relations. Her academic interests include women's rights, Eastern European politics, political psychology and how these fields intersect. Nadia is fluent in Polish, Arabic and English. Previously, she was a research assistant with the Center for Studies in Higher Education where her work focused on barriers faced by women during and after pursuing their PhD such as racism, elitism and sexism. Currently, she is a research assistant working on a project that investigates LGBT-free zones in Poland, how the EU responded, and the rise in right-wing movements. Aside from research, she is a Peer Advisor with the Office of Undergraduate Research and Scholarships, a Fellow with the Mixed at Berkeley Recruitment and Retention Center, and Communications Associate at the Pre-Law Review at Berkeley. After graduating, Nadia plans to pursue her PhD in Political Sciences.
Jaeyeon is a second year Regents' and Chancellor's scholar at UC Berkeley. Her academic interests include psychology and research. Having lived in South Korea, she is also interested in comparative cultural studies. She works as a research assistant at Emotion & Emotion Regulation Lab and is involved in research that studies intersection between culture, emotions, and well-being.
Esteban is a senior from Visalia, CA majoring in Sociology and minoring in Global Studies with a concentration on the Americas. His academic interest include sustainable development in rural countries and immigration reform. He plans to attend law school following his studies at UC Berkeley.
Chelsea is a senior from Los Banos, CA majoring in Business Administration with a concentration in Global Management. Her research interests include the economic development of the 20th and 21st century, the Digital Revolution and Information Age, and international affairs. Chelsea is currently working with Professor Brad DeLong and assisting in writing the footnotes for his book, "Slouching Towards Utopia: The Economic History of the Long Twentieth Century." In her free time, Chelsea enjoys watching psychological horror films and gardening.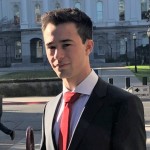 Antonio Chavez-Askew
Antonio is a senior majoring in Political Science, he currently has a completed subfield in American Government and International Relations. His research interests include migration policy, military affairs, and post colonial politics.
Lisha (she/her/hers) is a third year student at UC Berkeley majoring in Media Studies and Gender and Women's Studies. Her research interests are the intersectionality of queer identities, Asian-American identities, social media, and contemporary issues.  In her free time, she enjoys going on self-care photoshoots with her friends and binge-watching dystopian television shows.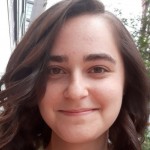 Zoe Chyatte
Zoe is a second year student studying Cognitive Science. Previously, she has worked on technical process design and strategy for a wide variety of organizations.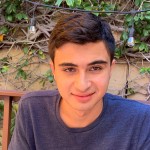 Cameron Danesh
Cameron Danesh is a third year majoring in political economy. His academic interests include economic history and geography, and using those disciplines to find solutions to social inequality and the world's most pressing issues. Currently, he is working with Professor Brad Delong on his upcoming book Slouching Towards Utopia: The Economic History of the Long Twentieth Century.  In his free time, he enjoys reading and learning about the world and going our for walks around Berkeley.
Xiaosang is a junior student majoring in anthropology and economics, with a minor in political economy. Her interest fields of study are cultural heritage protection and economic development policies. Eager to promote mutual understanding and global empathy, she was a translation manager and a social media strategist for two NGOs. On her path toward graduation, she aspires to prepare herself ready to work for UNESCO developing policies promoting ethno developments and cultural dimension of development in developing countries. In this fellowship program, Xiaosang will be assisting Prof Brad DeLong in his book "Reassessing, Slouching Towards Utopia?"
Christina is a senior from Sugar Land, Texas double majoring in Media Studies and Political Science, with a focus in International Relations. Her academic interests include international consumer behavior, the nexus of tech/entertainment, and virtual communities. She has previously interned at Paramount Pictures for international marketing, and her love for storytelling pushes her to investigate new mediums, stories, and cultures. In her free time, Christina reads and writes – but she is always on the lookout for the best strawberry matcha latte!
Gamin is a fourth-year pursuing a B.A. in Political Science with a concentration in Comparative Politics and minors in Data Science, Public Policy, and Human Rights. Her interests include East Asian regional affairs, international security, the intersection between tech and policy, and insurgent violence. Gamin is also involved with the Center for Security in Politics, the Human Rights Center, and Delta Phi Epsilon, the professional fraternity centered on foreign service. After graduation, she hopes to pursue law school and learn more about tech law as it pertains to privacy and regulations.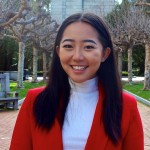 Serina Li
Serina is a third-year studying Political Science and Legal Studies with a minor in Global Poverty Practice. Her interests focus on the intersection between law, international relations, technology, and business. Serina Li interned at the NGO China House, where she conducted research on US-China Relations in Africa and contributed to a report published by the Elliott School of International Affairs at George Washington University. At Berkeley, Serina Li is a member of UC Berkeley's Model UN competition team and is the director of the Pre-Law Department within an ASUC office that creates accessible resources for the wider pre-law community at Cal. After graduation, she hopes to pursue a law degree with a focus on international law and IP.
Mallika is a fourth-year student majoring in Political Science with minors in Public Policy and Human Rights. Her research interests include exploring election outcomes and the impacts of technology on political participation. She is currently working on an honors thesis focusing on the effects of the 2016 U.S. Presidential Elections on political preferences. Upon graduation, Mallika will be working as a technology policy consultant before going to law school to pursue tech/IP law. Outside of her academic and professional interests, Mallika loves being outdoors, playing piano, cooking, reading, and spending quality time with friends/family!
Joseph Tak is a sophomore from Novato, California, pursuing a double major in Economics and Music as well as a minor in Political Economy. His interests are in the interaction between technology, economic development, and public policy. Aside from his research, he previously taught in the Berkeley Model UN program, and currently is an active organist and pianist in the Bay Area.
Liam is a fourth-year transfer student from Visalia, California pursuing a double major in Philosophy and Global Studies with a minor in Linguistics. His academic focus is broadly centered on development, globalization, and technology. Prior to attending UC Berkeley, he served for four years in the California Army National Guard. He currently works as a writing assistant for the Blum Center for Developing Economies, where he has been assisting with early stage research on the potential applications of distributed ledger technology in the national defense supply chain.
Rana is a student at UC Berkeley completing her B.A. in Political Science with a minor in Human Rights. Throughout her studies, she has focused mostly on the Middle East and North Africa region where she explores topics ranging from security and counter terrorism to refugee rights and humanitarian development. Over the years, she has worked with nonprofits that advocate for the rights of immigrants and refugees along the U.S.-Mexico border, as well as contributed to a number of international affairs publications. Moving forward, she plans to further advocate for the human rights of refugees and IDPs, as well as continue studying the regional and international effects of war and migration. In her work she cherishes learning about different cultures and experiences from locals, and strives to promote inclusion within the intimidating field of politics as much as possible.
Olivia is a fifth-year student triple majoring in Political Science, Mathematics, and Arabic. She is interested in migration and diaspora studies and Middle Eastern politics, and has previously assisted research projects on Muslim-Jewish relations in the Middle East and the the transnational circulation of transgender rights in the Global South. On campus, she is involved in migrant and labor justice movements. She plans to pursue a PhD in social science after graduating.
Evie Portier is a Dual Degree student from the Netherlands who is interested in international security. She is also the founder of Eefje Tutoring, and the president of STAND (the Student led movement to end mass atrocities) at Berkeley.
Xingying is a senior undergraduate double majoring in Environmental Science and Environmental Economics and Policy. She is interested in waste management, public health and climate change. She is currently working on a research that compares regulation framework between nuclear industry and coal industry on radioactive wastes.
Jai is a junior at the University of California, Berkeley, studying Computer Science and Political Science, interested in international relations and political theory. He has worked as a research assistant to Professor Aila Matanock since January 2021 on various projects. He has also interned at Oracle as a database engineer. Jai also enjoys collecting records and playing guitar.
Isabelle is a junior at Cal double majoring in Political Science and Spanish and minoring in Data Science. Her academic interests broadly include postcolonial politics in Latin America, Andean history, indigenous politics, political theory, and quantitative methodology. She is an alum of the Pipeline Initiative in Political Science (PIPS) at UC Berkeley, and plans on pursuing a Ph.D in Political Science focused on Latin America in the future. In her free time, Isabelle is an avid reader and also enjoys cooking, going on hikes, and studying Romance languages.
Joanna is a junior from La Puente, California who is pursuing a B.A. in Political Science. Her research interests include labor law, immigration, public safety in Latin America, international relations, and foreign policy. Following her time at UC Berkeley, she hopes to work abroad as a teacher and go to law school to become a labor law attorney and give back to her community.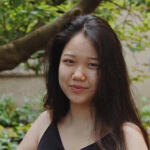 Wendy Zhou
Wendy is a senior studying Political Economy and Public Policy, with a concentration in development economics. Her academic interests center around the democratization reforms in East Asia, modernization of the Four Asian Tigers, and rural-to-urban migration. Zhou plans to pursue a PhD in Economics and conduct development research in the future.