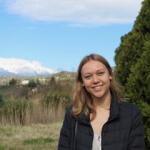 Louise Curtis
Louise is a senior majoring in History with a minor in French. She is interested in early modern intellectual history and the history of political thought, especially as it relates to common people. Since March 2019 Louise has worked as a research assistant to David Collier, Chancellor's Professor Emeritus of Political Science, on his Critical Junctures project. She assists with research, editing, and writing on American electoral history and methodology in political science for his forthcoming book.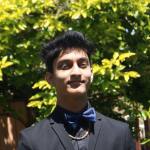 Hrithik Datta
Hrithik is a UC Berkeley student pursuing a B.S. in the College of Engineering. He is majoring in EECS (electrical engineering and computer science) and is interested in software development. He has previously interned as a software engineer for Adobe and done research in the fields of hardware and natural language processing. Outside of his academic pursuits, Hrithik enjoys playing chess and tennis.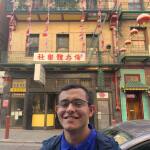 Adrian Frias
Adrian (he/him) is a junior from Carson, California, pursuing a double major in Geography and Ethnic Studies with a minor in Education. His research interests include environmental justice, immigration, public transportation, energy policy, city planning, and race/ethnicity. Previously, Adrian has gained experience doing research on his hometown's oil refineries. He has worked as a legal/communications intern for the Mexican American Legal Defense and Educational Fund and currently works as a peer academic counselor for Berkeley's Educational Opportunity Program (EOP). In the near future, Adrian hopes to get a Masters in Environmental Management and pursue a Ph.D. in the social sciences. Ultimately, aspiring to be a professor.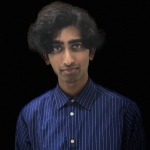 Krish Gopalan
Krish is a fourth-year student at UC Berkeley from Southern California. He is pursuing a B.A. Molecular and Cell Biology and minoring in both Global Public Health and Global Poverty and Practice. His interests broadly include the politics of health and development in the Global South, especially in South Asia. His prior research includes analyses into the effectiveness of the Integrated Rural Development Program and the role of private-public partnerships in developing health infrastructure in India. At Berkeley, he was involved with the California Public Interest Research Group, advocating for food-insecure students and expanding pollinator habitats on campus. In his free time, Krish enjoys making music, reading, and playing board games.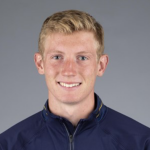 Ben Harper
Ben is a senior pursuing a B.A. in Political Science and Music. His academic interests include early to modern political theory and comparative political economy. Since January 2020, he has served as a research assistant to Chancellor's Professor Emeritus David Collier, assisting with writing, editing, and researching scholarly work on the critical junctures methodology in Political Science. He is currently conducting research on contemporary populism and globalization using this framework. He has also interned at the Oakland Mayor's Office, where he conducted research on policies to address the housing affordability and homelessness crisis. Outside of his academic work, Ben is a captain of the Cal Cross Country and Track and Field teams.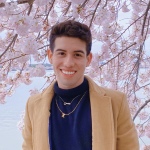 Luis Hassan Gallardo
Luis is a senior from Los Angeles, CA, majoring in Political Science and Ethnic Studies. He is interested in how his fields of study intersect with issues of international affairs and migration policy. Luis is also currently working with Sociology Professor Cybelle Fox to conduct historical analyses of the United States Sanctuary Movement and the Berkeley Interdisciplinary Migration Initiative to map immigrant health and legal clinics in California. After graduation, he hopes to continue his work on immigration advocacy, policy, and research before applying to law school. In his free time, Luis enjoys visiting new coffee shops, attempting to be healthy at group workout classes, and dancing to salsa and bachata music.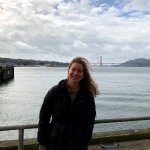 Valerie Hammer
Valerie is a junior at UC Berkeley pursuing a B.S. in Conservation and Resource Studies and a B.A. in French. Her academic work focuses on global environmental politics, with particular interest in political ecology. She has previously interned for the Human Rights Foundation in New York/Oslo. On campus, she works at the Student Advocate's Office and within the environmental service community (Epsilon Eta, Herbicide Free Berkeley). She looks forward to applying her French and budding interest in coding to her CPD fellowship on Ethnic Inequalities in French Indochina.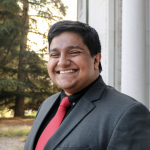 Ali Hasan
Ali is in his third-year pursuing a B.A. in Political Science with a concentration in Comparative Politics and a minor in Rhetoric. His interests include constitutional law, failed states, postcolonial politics, political theory, and the intersection of rhetoric and politics. Ali is also involved with the City of Berkeley's Peace and Justice Commission, UC Berkeley's model UN team, and political publications centered around international relations and human rights. After graduation, he hopes to pursue law school and learn more about criminal justice reform and public interest law.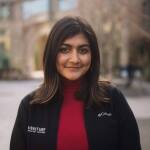 Ariana Jessa
Ariana is a senior studying Environmental Economics and Policy and Business Administration at UC Berkeley. Her prior research has been focused on climate change economics, and she is currently finishing up her thesis on modelling the migration of a Panamanian indigenous group due to climate change. She has worked with numerous professors as an undergraduate researcher on projects ranging from climate governance to peace deals and counterinsurgency in the Middle East. In her spare time, Ariana enjoys cooking and learning Arabic.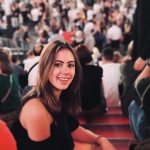 Emma Zazueta Lachenaud
Emma is a third-year international student at Cal studying Political Economy with a concentration in Economic Development with Econometrics. She has also completed the Haas School of Business intense summer Business for Arts, Sciences and Engineering program. Her interests include comparative politics and diplomacy, economics, international security, and how these fields intersect. Emma interned at the Latin American and Caribbean Parliament in Panama, where she conducted research and learned about the diplomatic and parliamentary field. At Berkeley, Emma is a member of Berkeley Model United Nations and is the co-Chair for the Political Economy Student Association. After graduating, she hopes to pursue a Law Degree and continue to work in the international field.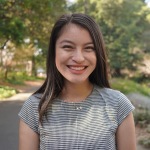 Jolie Leung
Jolie is a junior pursuing a B.A. in Political Science with a concentration in International Relations and a minor in Political Economy. Her interests include post-conflict economic development, human rights, and socio-economic inequality, particularly in Latin America and East Asia. Since 2019, Jolie has worked as a research assistant to Dr. Aila Matanock in her project sponsored by the U.S. Department of Defense's Minerva Research Initiative, researching and analyzing data on the constitutional frameworks of post-colonial nations. Aside from research, Jolie teaches about current events to young students in Berkeley Model United Nations and spends her free time rock climbing, biking, and hiking. An aspiring law student, she hopes to investigate ongoing human rights abuses both in the U.S. and abroad.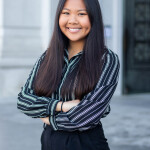 Kate Ngo
Kate is currently a junior from San Gabriel Valley, CA double majoring in Political Science and Economics at UC Berkeley. Her academic interests broadly include international human rights, economic development, and interstate conflict. She is also pursuing a minor in French to learn more about the language and culture. Last semester, Kate interned at a nonprofit media and communications organization where she tracked opinion polls and helped build a database to store polling data. In her free time, you will find her reading a suspense novel or binging on the latest Korean drama.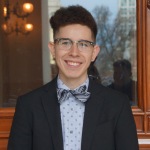 Rodrigo Ramirez-Perez
Rodrigo is a third year Political Science and Philosophy major. His academic interests include international organizations and their subversion of state sovereignty, the causes and exacerbating elements of genocides, and the long-term state stability-related effects of state violence on citizen populations. Rodrigo has served as a research assistant to Dr. Susan Hyde since May 2020, researching regional organizations, human rights, and policing in the United States. Since 2016, Rodrigo has worked as a leadership conference facilitator and event host for the Future Farmers of America Organization, presenting workshops, conferences, and TED-style events In Washington, D.C., Indianapolis, and various other cities. When Rodrigo is not in Berkeley, he is at home in Salinas, CA, surfing, backpacking and reading.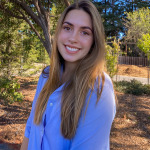 Alixandra Schoback
Alix is a senior from Santa Cruz, California studying Political Science and Environmental Economics and Policy. Her research interests include corporate governance, market regulation, and political and economic institutions broadly, as they pertain to climate change, energy markets, and financialization. Since September 2019, Alix has worked with Professor Clair Brown of the Economics Department, researching fossil fuel divestment. Presently, she also works in the department of Agricultural & Resource Economics with PhD candidate Matthew Tarduno, assisting in research on the tax incidence of ballot initiatives. Previously, Alix has interned with Berkeley's teachers union, and served as Design Coordinator for a congressional campaign. In the future, she hopes to pursue a career in social science research and earn her PhD in Political Science.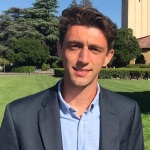 Mariano Sigifredo
Mariano is an Argentinian senior student pursuing a B.A. in Political Science, with a concentration in comparative politics and the political economy of development, with a minor in Public Policy. He is interested in the distribute effects of fiscal rents in developing countries and the politics of economic development. He worked as a research assistant and a "Summer Research Fellow" on projects of international security and post-conflict contexts in Latin America. He has been working on an Honors thesis that seeks to analyze the impact of the variation of subnational regime types in federal developing countries. He worked for international non-governmental organizations on projects that address issues of human rights and education. On campus, he is a member of the AEI executive council, where he co-organizes events with prominent scholars, politicians, and policymakers to enrich the competition of ideas. When he is not working on research projects, he is most likely coaching tennis to kids or skiing with friends.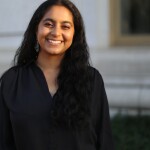 Ana Singh
Ana is a fourth year student double majoring in Public Health and Political Science with minors in Public Policy and South/Southeast Asian Studies. Her academic interests include religious violence and politics in South Asia, tropical infectious disease epidemiology, and depictions of racial, sexual, and religious minorities in media. Ana is fluent in English, Hindi/Urdu, and Spanish. In the past, she has conducted research on the soda tax in place in several Bay Area cities, interned at the Berkeley City Council, and worked for the Indian non-profit Tata Trusts in Nagpur, Maharashtra. Ana is also an Editor-in-Chief for the Berkeley Political Review. Upon graduation, she plans to work in pharmaceutical and urban policy settings before pursuing a graduate degree in public health and development studies focused on South and Southeast Asia.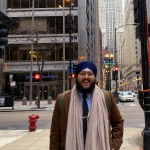 Gubir Singh
Gurbir is a senior studying Political Science with a minor in Human Rights. His academic interests broadly include international politics, human rights, and international/domestic public policy. He is currently writing a thesis investigating the impact of hegemonic withdrawal on the resilience of international organizations. Gurbir has also done research on the impact of the climate crisis on global migration and the emerging refugee crisis. He plans to work in government risk analysis after graduation, before eventually going to law school. Outside of his academic interests, Gurbir competes on UC Berkeley's nationally ranked Mock Trial team, is an amateur artist, and spends his free time cooking for friends and family.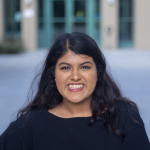 Tanya Tandon
Tanya is a senior at UC Berkeley majoring in Political Science with a concentration in International Relations and double minoring in Public Policy and Human Rights. On campus, Tanya served as the President of the Association for Socially Responsible Business. Before coming to UC Berkeley, Tanya worked in the nonprofit sector at RESULTS in advocacy and legislative work. Her previous experience focused on international sustainable development with the US Green Chamber of Commerce, as well as inclusive sustainable tourism and CSR at Taj Indian Hotels Company Limited in Mumbai through the Tata Social Internship Program. Tanya will be working on regulatory and compliance affairs in cybersecurity and privacy consulting at PwC upon graduating college before pursuing her law degree. Tanya is also founding KINCHIN, her startup for maternal healthcare access. Eventually, Tanya aims to work with sexual and domestic violence survivors through economic empowerment and legal accessibility. She is currently working on her senior honors thesis which examines access to legal remedy in Northeast India for gender based violence survivors as this is her biggest passion. This is her second year as a CPD fellow, and she is excited to grow her research skills and learn even more!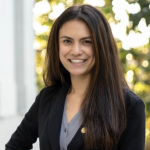 Julia Tjan
Julia is a third year student from the East Bay Area majoring in Political Economy with a concentration in International Trade & Development and minoring in Public Policy. She has served as a Research Assistant for Dr. Aila Matanock's Constitutions Project sponsored by the Defense Department's Minerva Initiative on the legal framework of security institutions and violent instability in developing countries for over a year. Currently, she is a Business and Economic Consulting intern at SGI LLC., a DC firm that specializes in environmental sustainability and evolutionary economic consulting. Her academic interests include studying the intersection of economics & law, comparative market systems, the historical trajectory of industrialization, international trade policy, as well as human rights and social contract theory. Julia is also a member of Sigma Alpha Nu, a pre-law fraternity on campus and has served as both the External Affairs Vice President and Philanthropy Chair. She hopes to pursue a career in the realm of policy research before heading to law school.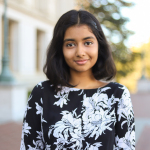 Mitali Yadav
Mitali is a third-year from Mumbai, India. She is majoring in Data Science with a concentration in Business and Industrial Analytics. At Berkeley, she is the captain of Maya At Cal, UC Berkeley's premier Indian classical dance fusion team, and a part of the Education Committee of the Student Association for Applied Statistics. In the future, Mitali hopes to work in the industry before applying for a Master's in Data Science.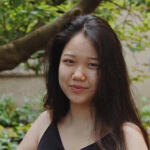 Wendy Zhou
Wendy Zhou is a junior from Alameda, CA studying Political Economy and Public Policy, with a concentration in development economics. Her academic interests center around the modernization of the Four Asian Tigers, rural-to-urban migration, and the efficacy of China's poverty alleviation campaign on improving intergenerational mobility and quality of life. Wendy is passionate about democratization and human rights. While attending the University of Hong Kong in Summer '19, she engaged with the increasingly volatile Hong Kong politics and participated in pro-democracy protests. She currently conducts open-source investigations on human rights violations for the Human Rights Center. Beyond research, she's active in the Berkeley Forum—facilitating topical and diverse civil discourse within the university. Wendy hopes to pursue a PhD in Economics and conduct development research abroad.