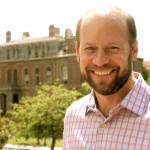 Thad Dunning – Faculty Director
Thad Dunning is Robson Professor of Political Science at the University of California, Berkeley and serves as the Director of the Center on the Politics of Development. He studies comparative politics, political economy, and methodology; and his current work on ethnic and other cleavages draws on field and natural experiments and qualitative fieldwork in Latin America, India, and Africa. Before returning to Berkeley, where he received a Ph.D. in Political Science and an M.A. in Economics, he was Professor of Political Science at Yale University.
Thad has authored and co-authored several books including Crude Democracy: Natural Resource Wealth and Political Regimes (2008, Cambridge University Press), which won the Best Book Award from the Comparative Democratization Section of the American Political Science Association; Natural Experiments in the Social Sciences: A Design-Based Approach (2012, Cambridge University Press), which was co-winner of the Best Book Award from the Experimental Research Section of APSA; and Brokers, Voters, and Clientelism: The Puzzle of Distributive Politics (2013, Cambridge University Press) with Susan Stokes, Marcelo Nazareno, and Valeria Brusco. His articles have appeared in leading journals, including the American Political Science Review, Comparative Political Studies, International Organization, Political Analysis, and others.
---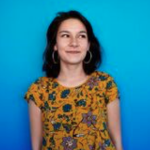 Savannah Portillo – Program Manager
Savannah has worked at the Institute of International Studies for three years. She began her career as a student assistant at UC Berkeley, and spent her senior year interning at NPR in Washington D.C. She is currently the Secretariat for the International Alliance of Research Universities. Savannah holds a degree from UC Berkeley in Political Economy with a concentration in Socioeconomic Inequality in the United States.
Savannah became the CPD Program Director in August 2017.  She manages the operations and financial matters of the Center, plans and executes CPD events, and administers fellowships and scholarships awarded by the Center. She manages all grants held at CPD.